Martin's heavy duty conveyor pulley product line meets the demanding requirements of industries such as: sand and gravel quarries, coal mines, unit packaging, food processing, and recycling. These pulleys are manufactured to offer maximum protection against premature failure in harsh applications. We offer exceptional delivery times on stock and made-to-order products.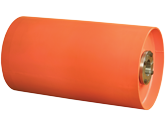 Heavy Duty Drum Pulleys
Drum pulleys are manufactured from thick wall pipe or tubing, with a crowned face or flat face. Martin has standard duty, quarry duty, mine duty and machined drum pulleys.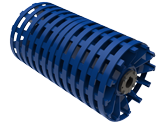 Special Construction Pulleys
Martin provides pulleys for a wide variety of applications. Some special pulleys include dead shaft pulleys, roller bearing insert pulleys, elevator pulleys, and stainless steel pulleys.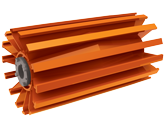 Heavy Duty Wing Pulleys
Martin Wing Pulleys are constructed from extremely heavy materials and are recognized in the industry as the most aggressive CEMA grade stock pulley on the shelf.

---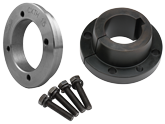 Bushings & Hubs
Martin stocks a large number of conveyor bushings and weld on hubs designed for use on conveyor pulleys.


---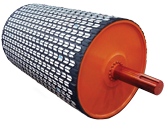 Engineered Pulleys
Engineering Class Pulleys are designed per the application and are typically applied in the most aggressive applications in the industry.

---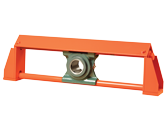 Take-Up Frames
Take-Up Frames will take up the stretch in the conveyor belt and keep proper tension at the drive pulley to reduce slippage.
Turbine Pulleys
Turbine Pulleys have an integral end disc that help prevent hub weld fatigue. This is important for certain applications.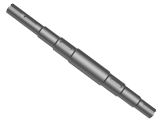 Shafting
Martin has the capability to provide conveyor pulley shafts and custom shaft detailing for special applications.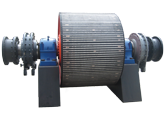 Please click here to fill out a data sheet to request a quote for conveyor pulleys and components.