Others may boast of being the leader but only one company manufactures conveyor in 11 plants and has stock in over 25 locations in North America. Field support is provided by engineers and technical support personnel who can be on site from Montreal to Vancouver to San Diego to Guadalajara to Miami and all points in between on the same day... over 20,000 SKUs of stock parts and systems that lift, convey, meter, heat, cool, mix, you name it... Martin is the One industry trusts for material handling products!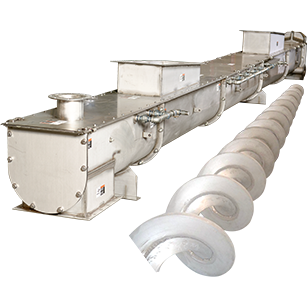 This pipeless heavy-duty Screw Conveyor solves problems that the traditional Screw Conveyor cannot. No pipe, no hanger bearings -- fewer problems.
---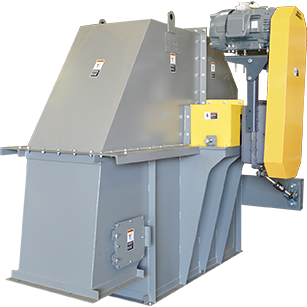 Martin manufactures Bucket Elevators in a variety of styles and configurations, including standard duty, mill duty, super capacity, high speed and more.

---
Vertical Screw Elevators move material upward in a vertical path. Vertical elevators are also called vertical lifts.
---
Martin Drag Conveyors are available as Round Bottom, Flat Bottom, Mill Duty, and L & S Path.

---
Plastic modules consist of a helical flight spiraling once around a hollow square hub.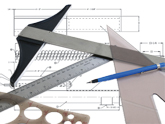 Martin can manufacture complete material handling systems to meet your needs. Click here to request a quote for major material handling projects.