Martin manufactures Drag Conveyors available in several styles. Drag Conveyors are well suited for ash handling, wood waste, grain and dust removal.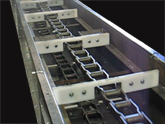 Flat Bottom
Drag Conveyors
Ranging in capacities up to nearly 32,000 CFH these systems are constructed with heavy-duty formed channel sides, and a bolted bottom pan for quick and economical replacement.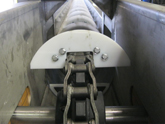 Round Bottom
Drag Conveyors
Uniquely designed with an elevated head and tail section helps reduce noise, vibration and chordal action which results in a reduction in maintenance and operating cost.
---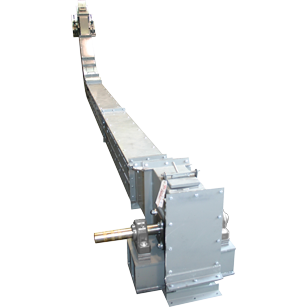 L-Path
Drag Conveyors
Allowing for a bend within the system allowing for a reduction in equipment. Under proper design these systems can discharge from a vertical position.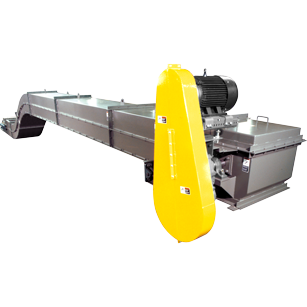 S-Path
Drag Conveyors
This system includes two directional changes to eliminate the need for additional systems. It may also be successful in reducing expensive plant layout changes by bending the system around structural obstacles.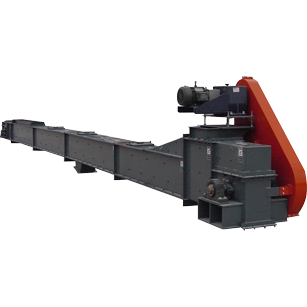 Mill Duty
Drag Conveyors
Designed with drop forged chain, sprocket and flights make this system ideal for handling heavy and abrasive products.